'cuz every 'hood should.
She's a:
Witch.
Dreamer.
Occupier.
Gangster.
Peaceful.
Traveler.
Thinker.
Skeptic.
Farmer.
Hunter.
Gatherer.
Introvert.
Anarchist.
Unschooler.
Revolutionary.
Food Manager.
Transformer of Space.
Distributor of Foul Language.
Chicken Wrangler.
Goat Whisperer.
Uncensorable.
Shapeshifter.
Anonymous.
Irreverent.
Priestess.
Irritated.
Idealist.
Creator.
Feral.
MULTI-FACETED.
Mom.
Say What?
September 12, 2014
Writer's Block
I was going to write something about writer's block, but:
WRITER'S BLOCK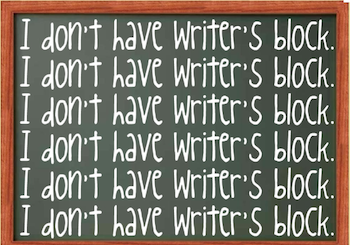 September 11, 2014
May 16, 2014
2014 Seed Inventory- Help me.
I took inventory today. Clearly there is a problem.
I have more seeds than space to grow them.
Take some, please.
2014 May Seed Inventory

HERBS:
German Chamomile
Borage
Fennel
Russian Tarragon

BASIL:
Genovese Pelleted
Aroma: Fusarium Resistant Pelleted
Red Rubin -Purple
Amethyst Improved- Purple

EGGPLANT:
Aswad- Very Large
Edirne- Purple Striped
Ping Tung
Louisiana Long Green

TOMATO:
Ananas Noire
Black from Tula
Green Moldovan
Yellow Pear
Black Plum
Hawaiian Pineapple

PEPPERS:
Golden Marconi
Red Marconi
Sweet Red- Waimanalo 2nd Gen
Chinese 5 color
Carribbean Red

ROOTS:
Carrot- Nelson Early Hybrid Pelleted
Carrot- Parisienne
Carrot- Cosmic Purple
Carrot- White Satin
Beet- Zeppo Round Red Pelleted
Beet- Chioggia
Beet- Chioggia Guardsmark Pelleted
Beet- Golden
Beet- Lutz Salad Leaf
Hakurei Turnip
Radish- Chinese Red Meat
Onion- Red Creole
Onion- Bianca di Maggio
Onion- Evergreen Long White Bunching

SQUASH:
Summer- Lemon
Summer- Early Crookneck
Winter- Table Queen
Winter- Honey Boat Delicata
Winter- Galeux d'Eysines
Gourd- Bushel Basket Type
Gourd- Lufah Loofa (Scrubby Type)

MELONS/FRUIT:
Charentais- French Classic 2nd gen Waimanalo
Moon & Stars- Watermelon
Tendersweet- Orange Flesh Watermelon
Poha Ground Cherry
Jaltomato
Wonderberry

GREENS:
Tropicana- Green Leaf Pelleted
Mache Corn Salad
Bok Choy White Stem
Kale- Dwarf Blue Curled Vates
Premium Greens Mix (Dragon Mix)
Rhazes Red Bibb Pelleted
Salanova (Johnny's Patented) Pelleted
Collards Georgia Southern
Allstar Gourmet Mix
Strawberry Spinach
Perpetual Spinach
Orach- Mixed Colors
Arugula
Swiss Chard- Bright Lights Pelleted

LEGUMES:
Desiree Dwarf Blauwschokkers- Purple Sugar Pea
Wando Green Pea
Lincoln Green Pea
French Garden Bean
California Blackeye Cowpea
Lana'i-ma Beans- (Lana'i Island Small Lima-Style Heirloom)
Midnight Black Turtle Beans
Taylor Dwarf Bean

CORN:
Dakota Black Popcorn
Red Heirloom Local Popcorn (2" ears)
Black Aztec Corn Zea Mays
Country Gentleman Sweet Corn (offset rows, very cool)
Gold Rush Bush Bean
Dragon's Tongue Bean

FLOWERS:
Roselle Thai Red
Nasturtium- Yellow Canary Creeper
Calendula Radio
Nicotiana Scentsation Mixed
Marigold- Orange Hawaii
Marigold- Red Cherry
Dianthus- Black and White Minstrels
Lotus- Bali Pink
Mgambo Tree
Sunflower- Big Smile Dwarf
Sunflower- Velvet Queen Branching
Sunflower- Holiday Branching
Sunflower- Giant Sungold
Sunflower- Autumn Beauty

OTHER:
Celery- Conquistador Pelleted
Endive- Belgian Totem
Cucumber- Mexican Sour Gherkin
Cucumber- Dragon's Egg
Kohlrabi- Vienna Early Purple
Kohlrabi- Vienna Early White
Tomatillo- Purple
Broccoli- Green Magic
Okra- Carmine Splendor
Okra- Harlow's Homestead

Clover- New Zealand White
Clover- Mammoth Red
OATS- Streaker Hull-Free
Wheat- Hard Red Winter
April 7, 2014
April 7, 2014
"One of the hardest decisions you'll ever face in life is choosing whether to walk away or try harder."
—
(Source: ohlovequotes, via queerasinfuckyou)
February 24, 2014
December 22, 2013
"Dress suitably in short skirts and strong boots, leave your jewels in the bank, and buy a revolver."
— Countess Markievicz, 19th century Irish revolutionary, dispensing eternally relevant fashion advice. (via loveistheonlyhouse)
All you need to know about fashion.
(Source: sharkyteeth, via )
December 16, 2013
December 5, 2013
Pimpin' Da GoFarm, yo!
I was asked to share my experiences with GOFARMHAWAII for my local Community Newsletter, "96795". Now anyone that knows me knows I can't shut up at 300-500 words and there is NO WAY you can adequately describe something that takes 9 months in that same length of words…
All I can say is this is a great way for people to break into farming if you didn't ever have the opportunity before. Every hood rat gets dirty, but this is one way you can get dirty and get clean at the same time.#farming #justdoit
So come talk to meh if you want to hear the real deal… but for the sake of brevity and mass audience?
This is what I wrote:


GoFarm Hawaii (gofarmhawaii.org) is a new local program that I, for many years an aspiring farmer, was fortunate enough to be accepted into this year. Still in the early stages of curriculum and program development, it has so far been a very rewarding and worthwhile pursuit.
The first month, "AgXposure" we meet at WCC where the curious farmers-to-be, load onto vans and for a few hours each week, visit farms, plant research centers & businesses to speak with and work alongside those already making their living, in one aspect or another, through farming, plant research and/or plant and food production.
For the next few months, "Ag1" we attend Wednesday evenings & Saturday mornings. We are offered a series of lectures, handouts and class discussion dedicated to farming, plants, soil, production, health & safety as well as many other topics that might pique the interest of someone considering going into commercial farming. Many professional educators, researchers and agricultural professionals have shared their valuable knowledge, personal experiences and resources with us.
Saturday is spent on our practice plot of land that serves as our extended classroom and practice farm. We are provided seeds, irrigation, and the use of some tools by the program. We create our own farm design, each aspiring farmer choosing the crops and methods of farming, employing both tilled and non-tilled methods of organic farming.
Our head farm coach, instructed us in organic methods of farming and shared with us many ideas we might choose to use in our own farming experiences. He offered many new concepts to the eager student-farmers as well as discussed more traditional methods. He introduced a variety of farming methods that conserve resources, work with nature to heal the land and build soil fertility, all while reaping benefits and bounties that are unsurpassed in conventional farming.
As our hard work begins to show and our vegetable harvests become available, we practice providing, processing and distributing CSA (Community Supported Agriculture) boxes to customers. This gave us experience with harvesting, washing & packaging our produce as well as meeting our customers when we send them off with their pre-paid subscription boxes filled with delicious produce. So rewarding to see them smile when they see the large piles of vegetables we grew, JUST FOR THEM!
"Ag II" lasting 6 months, will continue into more in-depth farming practices, business practices and other practical info. We will take on a much larger plot of land, with many more challenges.

GoFarm Hawaii has given me the opportunity to meet and learn from other aspiring farmers, tune into the heartbeat of my local community, learn about local health and food needs, learn from commercial organic farmers, producers & buyers as well as given me a look into the icebergs tip of what it might take to be a farmer here in Hawaii.  I feel really fortunate to have been included in this exciting new and developing program. The GoFarm program lasts about 9 months. Seems like a pretty good start to the training and experience you will need as a future farmer here in Hawaii!
Julie LaTendresse
Hoodsteader
November 21, 2013
How To Build Pallet Houses — These houses are AWESOME.
Architects Suzan Wines and Azin Valy have presented pallet wood homes as the ideal building material for refugee housing in Kosovo. Their methodology uses shipping pallets, or skids, to create an IKEA-style house assembly that requires only basic hand tools, and that goes up quickly.